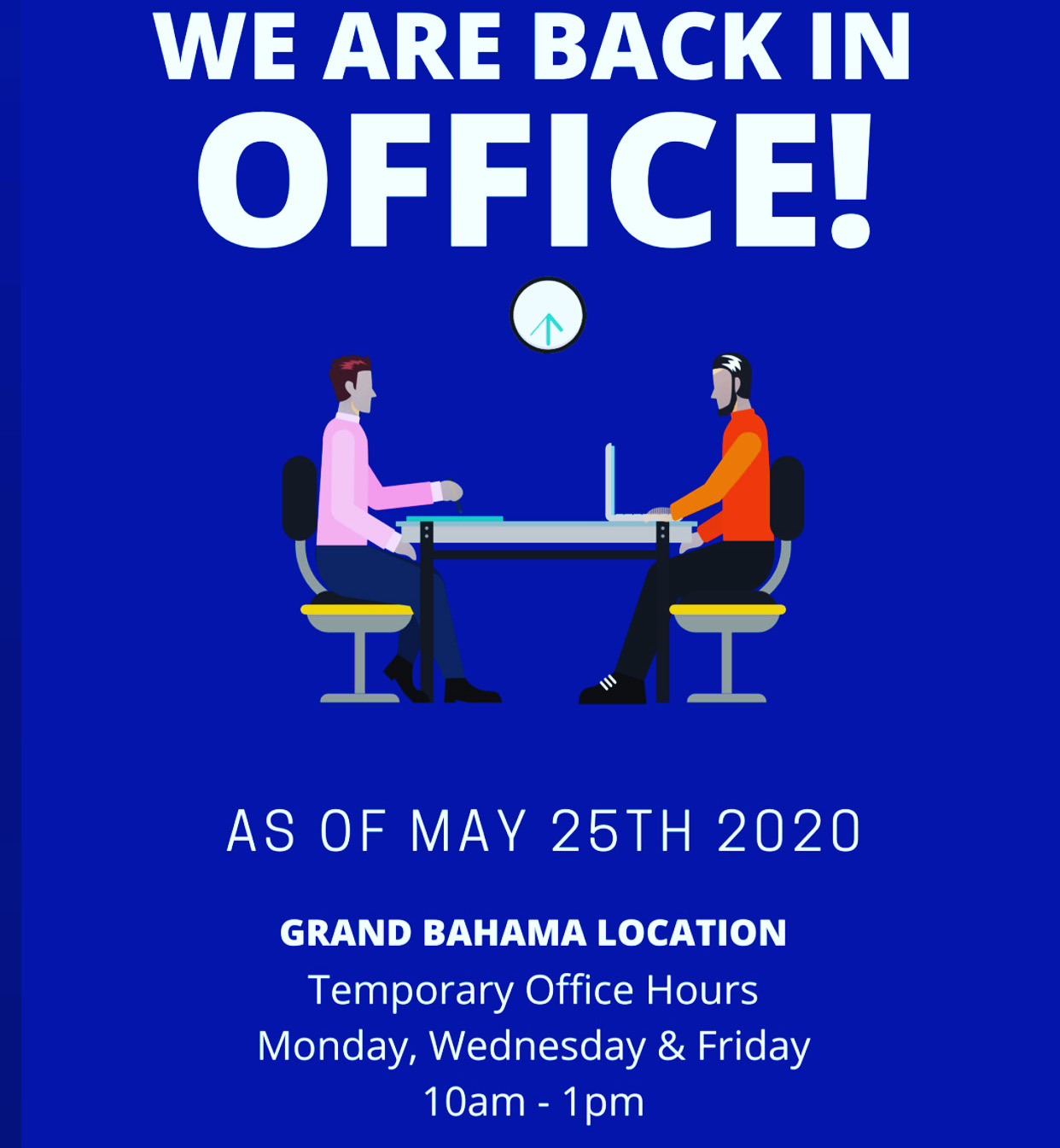 We are happy to announce that Grand Bahama Office will be reopening on May 25th, 2020 with temporary hours until Grand Bahama reopens fully. We will be in office on Mondays, Wednesdays and Fridays from 10am – 1pm, appointments are highly recommended. Masks are mandatory to enter the office.
Don't forget that we are always available online, via email or telephone 24 hours a day!
Bahamas Real Estate Association
Requirements for Showings
Below are the rules and requirements to schedule a showing of a property.
Client must present a proof of funds or a loan approval letter from a bank along with a valid government issued ID.
Showings will be conducted virtually thru virtual tours, videos and video chats as first option. If an "in-person" showing is required then only the person(s) signing the mortgage/lease are allowed to view the property.
All persons must wear a mask covering their nose and mouth.
Refrain from touching items inside and minimize time inside the property.
Strict social distancing of 6′ must be enforced at all times.
Client must complete the Health Questionnaire.