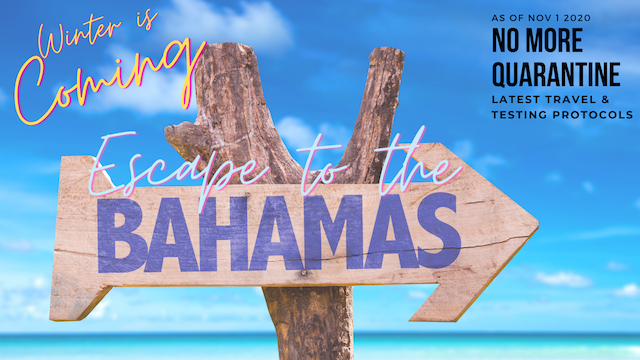 The Bahamas is getting ready to welcome visitors back with its warm inviting hospitality while protecting the islands from the highly contagious coronavirus by implementing detailed testing protocols for all travelers. Currently, all travelers to the islands must quarantine for 14 days after arriving in the Bahamas or "vacation in place" for the during of their vacation. This means visitors are restricted to the hotel grounds and amenities for the duration of their vacation if shorter than 14 days.
Great news though, as of November 1st, 2020, there will be no more mandatory 14 quarantine required for incoming travelers to The Bahamas. Travelers will be required to obtain a RT PCR (swab) test no more than 7 days prior to their travel to The Bahamas. Upon arrival to The Bahamas, travelers will be given a rapid antigen test and this test will be repeated after 4 days to ensure the traveler is still COVID Free.
Here are the steps for you to follow to ensure smooth and easy arrival to The Bahamas:-

1. Negative COVID RT PCR (swab) test
All travelers must obtain a NEGATIVE COVID RT PCR within 7 days to the date of Travel to The Bahamas. Children under 10 years old and pilot & crew of commercial airlines are exempted.
2. Apply for Bahamas Health Travel Visa
Vist Travel.gov.bs/international to complete the Travel Health Visa application and upload the COVID RT PCR test results for each traveler. There is a cost for the Visa application.

Rapid COVID-19 Antigen Test
All travels will undergo a Rapid COVID-19 Antigent Test at an approved port of entry.
Approved Port of Entries are:-
Via Air at Nassau, Freeport, Marsh Harbour, North Eleuthera, Georgetown (Exuma), Bimini (and Cat Cay) and San Andros (Andros).
Via Sea:-
NASSAU: Atlantis, Bay Street Marina, Lyford Cay, Albany
GRAND BAHAMA: Old Bahama Bay, West End and Freeport/Lucaya
MARSH HARBOUR: Marsh Harbour Government Dock
ELEUTHERA: Spanish Wells Marina
BERRY ISLANDS: Chubb Cay Club
BIMINI: Big Game Club and Cat Cay Club
EXUMA: Georgetown Government Dock
If a commercial airline performs a COVID Rapid Antigen test on its passengers before boarding, the passengers will not undergo another test upon arrival.

Repeat Rapid COVID Antigen Test
All travelers staying longer than 4 nights are required to take a second Rapid COVID Antigen Test. All visitors departing on Day 5 are not required to take the second Rapid COVID Antigen Test.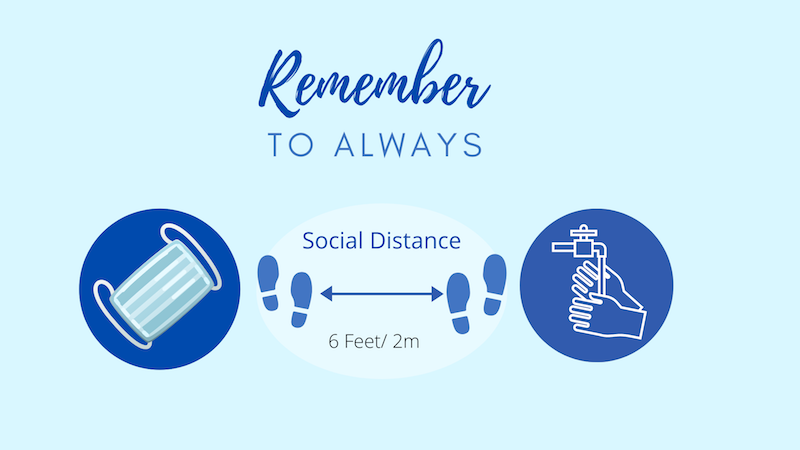 Information Source: Ministry of Tourism Press Release on October 1st 2020