Embark on a virtual voyage to the captivating island of Grand Bahama – a tropical haven with elaborate infrastructure and an alluring promise of unmatched affordability. In this blog post, we'll guide you through the captivating allure of Grand Bahama Island, showcasing a tapestry of endless beaches, thrilling water sports, vibrant culture, and more. Get ready to explore this affordable oasis and discover your own slice of paradise without breaking the bank.
Unveiling Grand Bahama's Allure: The enchanting appeal of Grand Bahama, renowned for its elaborate infrastructure and vibrant culture, beckons you to seize a unique opportunity. Imagine awakening to powdery white sands and crystal-clear waters – a scene that transcends postcard perfection to become your daily reality. With some of the most competitively priced real estate options, Grand Bahama transforms your dream of owning property in a tropical paradise into an attainable reality.
Endless Beaches Beckon: The allure of Grand Bahama lies in its pristine shores, boasting an array of stunning beaches such as National Park Beach, Barbary Beach, Taino Beach, Coral Beach, Williamstown, and Xanadu Beach. Visualize yourself strolling along the shoreline, relishing the soft sand beneath your feet and the warm sun on your skin.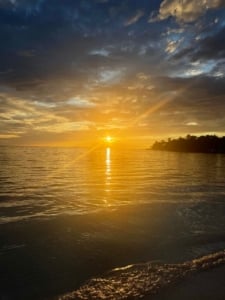 These secluded and uncrowded beaches provide a serene escape, inviting you to meander in solitude, collecting seashells at sunrise and witnessing the sun paint the sky in mesmerizing hues during each sunset. With the lowest priced real estate, you could enjoy these breathtaking views right from your window, offering an invitation to unwind and embrace the serene beauty surrounding you. Beachfront condos are starting at $85,000 for studios and beachfront homes starting at $1Million.  You can also enjoy the more affordable options of beachfront living with canal front living.  Canal front homes start around $600,000 and up and canal front condominiums start at $140,000.  Vacant waterfront lots start at $30,000 if you want to build your own place from scratch.  Visit our website to find the suitable property for you!
Thrilling Water Sports and Adventures: For the adventurous souls, Grand Bahama becomes a playground for exhilarating water sports. Immerse yourself in underwater wonderlands, snorkel amidst vibrant coral reefs,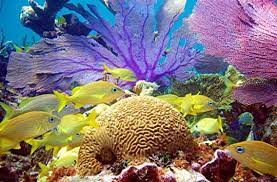 and partake in a unique experience – swimming with the gentle stingrays on Sandy Cay. You can even encounter the famous swimming pigs of Grand Bahama, an enchanting touch to your island adventure. For those passionate about conservation, explore Coralvita's remarkable efforts to save corals. Engage in fishing, consider PADI certification for scuba diving, and with your budget optimized by affordable real estate, delve into these captivating activities, crafting lasting memories in the Atlantic's azure waters. More exciting insights and attractions can be found on TripAdvisor, enhancing your anticipation for an unforgettable getaway.
Immerse in Culture and Cuisine: Grand Bahama seamlessly blends vibrant local culture with modern comforts, creating an immersive experience. Wander through serene markets, indulge in unique shopping, and embrace the island's rich traditions. Delight in the culinary tapestry of Bahamian cuisine – relish mouthwatering dishes like conch salad, johnnycake, and guava duff, complemented by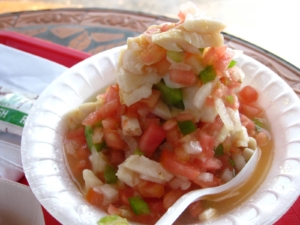 exotic cocktails such as the iconic Bahama Mama or the refreshing Goombay Smash. Whether savoring island flavors or unwinding with a sunset libation, you'll find yourself captivated by Grand Bahama's essence.
Your Affordable Oasis Awaits: Realize your dream of owning a piece of paradise through Grand Bahama's lowest priced real estate. A mere 55 miles from the US coast, this idyllic haven offers unparalleled accessibility. Your island abode is a quick 20-minute flight from Miami, placing your retreat within convenient reach. Visualize awakening in your personal haven, greeted by endless opportunities for exploration, indulgence, and rejuvenation. Backed by Grand Bahama's robust infrastructure and vibrant culture, your real estate investment thrives amidst affordable luxury, transcending a mere dwelling to become your cherished getaway.
Grand Bahama's irresistible appeal beckons you to seize the opportunity to own property in a tropical paradise with elaborate infrastructure. The symphony of endless beaches, thrilling water sports, vibrant culture, and breathtaking sunsets paints a canvas of unforgettable experiences. Don't let this remarkable opportunity slip through your grasp – reach out to us today to discover available properties and embark on a journey toward your very own affordable oasis in Grand Bahama.  We bring families and homes together, let us help you!
#GrandBahamaRealEstate #AffordableParadise #IslandLivingDreams #moskorealty #bahamasrealestate #bestpricerealestate #realestatedeals #interationalrealestate