Agent Details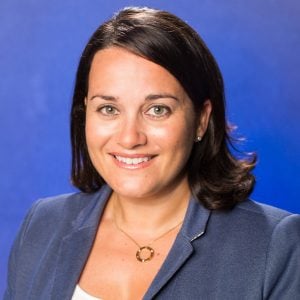 Deanna Battello
Grand Bahama
Raised on the Island of Grand Bahama where she graduated as Head Girl from Freeport Anglican High School (now known as Bishop Michael Elsdon High School) and went off to the Big Apple to further her studies. Deanna returned home in May 2001 after graduating with High Honors from College of Mount Saint Vincent with a Bachelor of Science Degree in Biology and a minor in Chemistry.

What started out as Deanna coming to the office in 2002 to assist her parents as a past time has now turned into Deanna being a vital asset to the Grand Bahama Office. She passed Bahamas Real Estate Association Realtor licensing exam in 2004 and has been successful in her career in real estate since then as a Licensed BREA Realtor.

Deanna really listens and puts herself in her clients shoes to ensure her clients needs are fully addressed. Her main priority is to ensure her clients are happy and satisfied and then everything else comes naturally.